Meet Our Team
The North Bundaberg Vet Surgery team is a closely bonded team of animal lovers who happen to be Veterinarians, Nurses and Support Staff. We love what we do and pride ourselves on providing you and your pet with best available care. Below are some of our team members.
Our Vets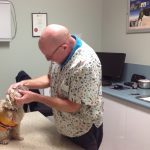 Rohan Miller
B.V.Sc
Rohan Miller is our Senior Veterinarian and has been with the North Bundaberg Vet Surgery since we opened our doors in 2007.
Rohan graduated from the University of Queensland 1985 and has travelled extensively throughout both Australia and overseas doing locum work, gaining extensive experience.
He enjoys all aspects of veterinary work. He has lots of pets and rescued animals at home, including dogs "Red" and "Chloe", a couple of cats, birds – even a talking parrot!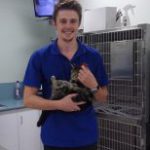 Lachlan Meikle
B.V.Sc
Lachlan graduated from James Cook University in Townsville in 2016 and is passionate about practicing gold standard medicine. He enjoys taking time to build rapport with clients and fostering the human-animal bond.
His hobbies include gym, swimming, guitar, piano, camping, snorkelling and diving.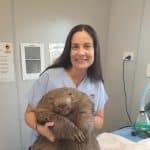 Angie Yarrow
B.V.Sc (hons)
Angie Graduated from the University of Queensland in 2015.
She has been a part time staff member at North Bundaberg Vets Surgery since February, 2019.
Angie enjoys all medicine cases and especially loves Feline medicine and working with geriatric pets in particular helping with pain relief and comfort measures at the end of life.
Angie has a beautiful 3 year old daughter, husband and 4 crazy cats to keep her busy when she's not at work.
Our Veterinary Nurses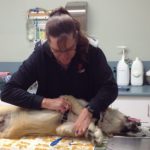 Kerryn Beeston
Head of Veterinary Nursing (Diploma of Veterinary Nursing and Certificate of Remedial Massage)
Kerryn started with us in March 2008 and is an absolutely indispensable part of the team. She has a real passion for her job, especially for surgical nursing. She initially completed a Certificate IV in Vet Nursing and then went on to achieve a Diploma of Veterinary Nursing. Further to that, she has also recently successfully completed a Certificate in Remedial Massage.
In her spare time Kerryn loves leisure riding and dressage. Her many pets include six horses, two German Shepherds, a rescue Kelpie Mix, goats, birds and cows. She lives at home with her husband and two children.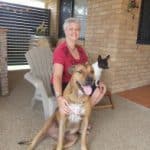 Nic Andrews
Veterinary Nurse
Nic has been with us since we first started in 2007 and is an original team member. Nic's knowledge, skills and love for every aspect of her job are invaluable.
Nic has been in the vet industry since 2003, and loves working with animals. She has a particular interest in all things equine, having three horses of her own. She also has "Shumba", a Bull Mastiff/Great/Dane cross and a talking galah named "Wally". Some of her other interests include camping, fishing, reading and listening to music.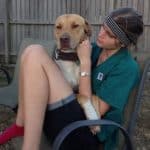 Helen Dawson
Veterinary Nurse (Cert. IV)
Helen, who joined the team in 2012, is extremely dedicated to her life's work in the veterinary industry. She has completed her Certificate IV in Veterinary Nursing and is one of our most valued and experienced vet nurses.
She has lots of animals including 2 sheep, 2 birds, 2 dogs and a cat.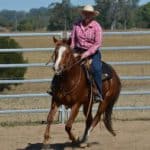 Kirsty Woodall
Veterinary Nurse (Cert IV)
We have been very fortunate to have Kirsty join our team. She has been working in the veterinary industry since 1999 and has a Certificate IV in vet nursing. She has 2 boys and a wide variety of pets including dogs, cats, chickens and horses. She loves team penning and regularly travels to competitions on the weekends.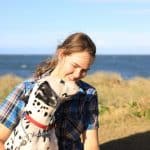 Amber Blanch
Amber has been with us since August of 2017 as a junior nurse helping out in the afternoons and Saturday mornings.
We are very happy that she has now started with us full time as a permanent vet nurse and is currently studying for her Certificate 3 in Companion Animal Services. After that is completed, she is looking forwarding to starting her Cert IV in Vet Nursing.
She has many animals of her own from as small as fish to as large as horses.  In her free time you will often find her with an animal or few at her side.
Amber is passionate about helping animals and seeing the difference that can be made to their health and happiness.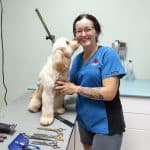 Zoe Vaughan
Groomer
Zoe joined the team at the start of 2021 as our resident animal groomer. With seven years of grooming experience and working with animals, her passion for her work has only grown with time. Her skills range anywhere from breed specific grooms and comfort clips to creative grooming. Zoe is excited to be a part of the team and even more thrilled to meet your pets. In particular, Zoe loves working with her clients to create a trusting and comfortable grooming environment. She lives over north with 2 dogs of her own, "Lolli" the Cavalier and "Winnie" the Whippet, as well as 2 budgies, "Rick" and "Morty"
Our Practice Staff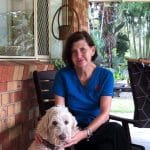 Chrissy Flett
Secretary (Cert IV in Accounting and Bookkeeping)
Chrissy is also an original team member at our surgery, having started with us in 2007. She takes care of the administration side of the surgery. She also enjoys working at the front desk and being one of the friendly faces of our practice. Having worked in the veterinary industry since 2000, Chrissy's experience is invaluable to both our staff and our customers.
She lives at Innes Park with her husband and two sons, along with her pets "Sandee" the Labradoodle and "Fairy", a rescue cat. Her other main interests include gardening, camping, going to the beach and reading.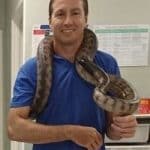 Luke Foley
Practice Manager
Luke joined our team in 2017 as our Practice Manager.  Born in North Queensland and raised in the Bundaberg area he is passionate about all kinds of animals and loves his job.  Luke and his family have two dogs – Summer the Retriever Cross and Bronx the Aussie Bulldog.