There is a revolutionary new product out for dogs which our vets highly recommend to our clients for their dogs. It is Simparica and what makes it different from the rest is that it treats not only fleas and ticks, but mites as well.  This makes it a really great option for those dogs with skin irritations caused from fleas and/or mites/mange. It is also very comparable in price to products which only treat for fleas and ticks.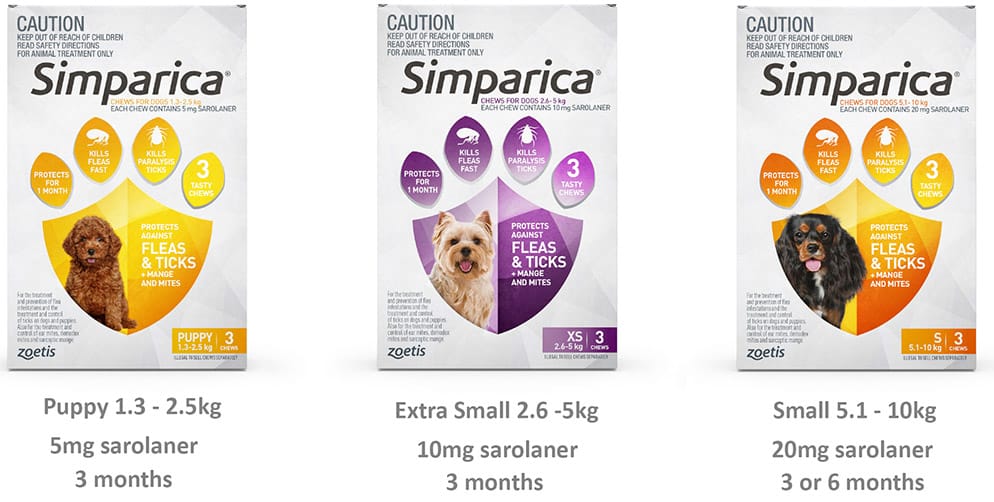 What does it cover?      Simparica treats fleas, all ticks (including the paralysis tick), ear mites, sarcoptic mite and demodex mites.
What sizes does it come in?  Puppy 1.3 – 2.5kg's (3pk) Extra Small 2.6 – 5kg's (3pk) Small 5.1 – 10kg's (3 and 6pks), Medium 10.1 – 20kg;s (3 and 6pks), Large 20.1 – 40kg's (3 and 6pks) and Extra Large 40.1 – 60kg's (3 and 6pks)
Is it safe for puppies?   Yes – it  can be given from 8 weeks of age and 1.3kg's.

How quickly does it work?  Simparica starts killing fleas within 3 hours, with a complete kill in 8 hours after treatment.  It will give fast relief from itching and scratching, even in dogs with flea allergic dermatitis.
How long does it last?  Simparica is a chewable tablet and gives proven protection for a full month which can be given at any time of the day as it can be given with or without food.
How long after given Simparica can your dog be bathed or go swimming? Immediately. Simparica can be given directly before or after bathing or swimming. Bathing, shampooing or swimming will not affect how well Simparica works.
Why protect against fleas, ticks, mange and mites?   Fleas can cause terrible skin irritation that will make your dog scratch, lick and bite itself.  This can results in rashes, scaly skin, hot spots and hair loss.  Ticks can cause diseases that can lead to significant health issues such as debilitating illness, paralysis and even death.  Mange and Mites can cause severe itching and a variety of problems that can impact a dog's health if left untreated.
Do I need to treat for ticks in this area?   Yes!! It is a common misconception that ticks, particularly the paralysis tick are not common in this regional area.  Below is a graph which shows clearly where the different species of ticks are found: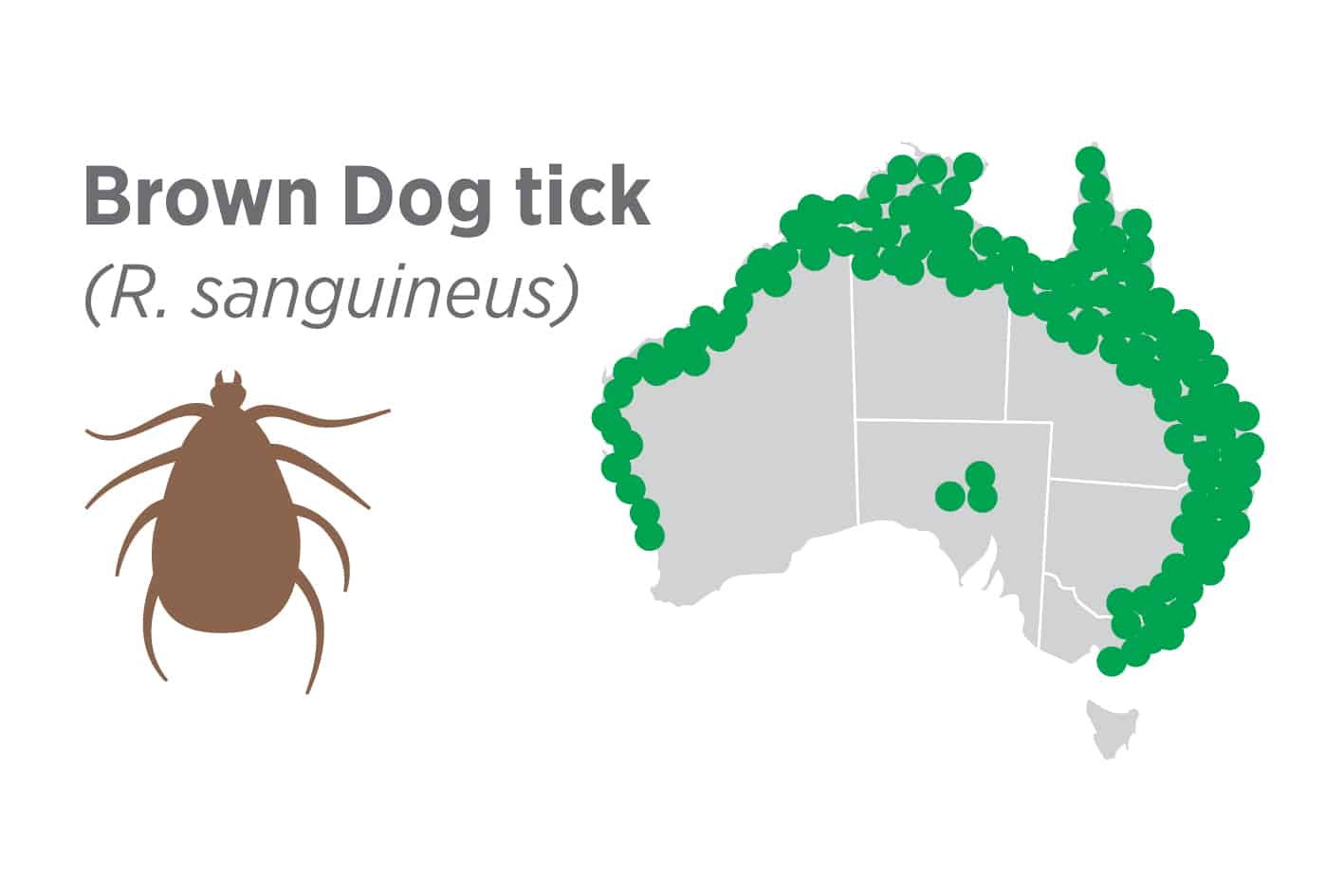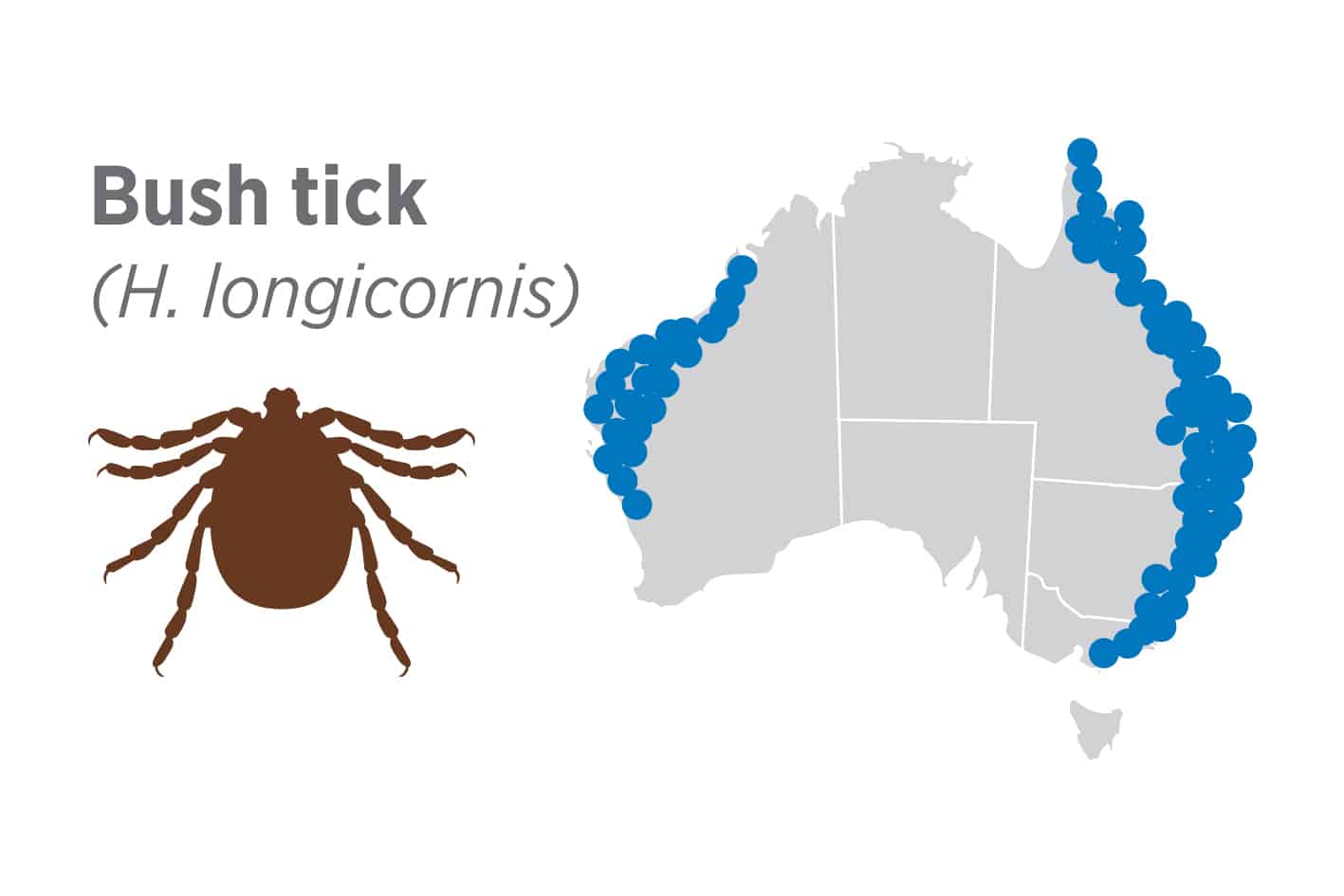 If you would like to know more about this product, please call in and talk to our friendly and knowledgeable staff.  They will be happy to go through this product in more detail for you.