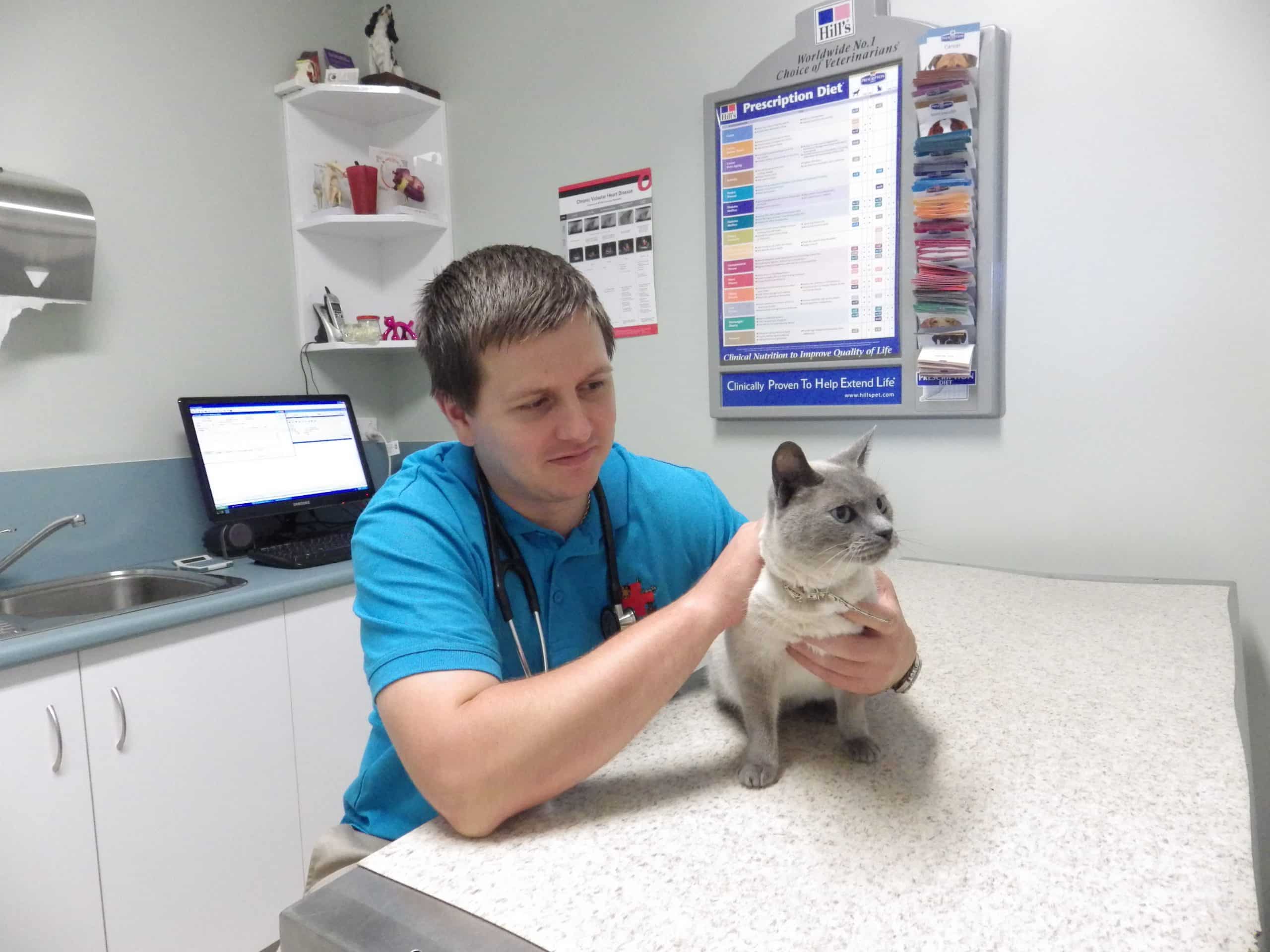 At the beginning of this week we were excited to welcome a new member to our small family at the surgery.   Dr. Alexandr studied Veterinary Science at the James Cook University in Townsville, which he graduated from in 2013.  After achieving the Bachelor of Veterinary Science degree, Dr. Alexandr moved to Nanango where he worked in a mixed practice of both large and small animals.
Dr. Alexandr has a special interest for anything avian (birds), wildlife, reptiles and small animals; he also enjoys working with large animals.
He has brought his small family with him, which includes his beautiful partner Carla, Pinky the galah, Sherlock the green cheek conure and Moylee the cat.  When Alex has some spare time he enjoys rock climbing, hiking, and has developed a new passion for archery.
Alex has already endeared himself to all of the staff and to the clients he has consulted with throughout his first week, and we are absolutely thrilled to have him join our team.